Carbon Fiber Woven Prepreg
Description
Carbon fiber prepreg is made of epoxy resin and carbon fiber through the hot melt, coating, hot pressing, cooling, film, winding and other processing of composite materials, from the carbon fiber yarn, epoxy resin, release paper Material composition. Carbon fiber prepreg is the initial impregnation of epoxy resin and carbon fiber uncured semi-finished products, can be shaped after heating.
There are UD prepreg carbon fiber fabric and Bidirectional carbon fiber fabric.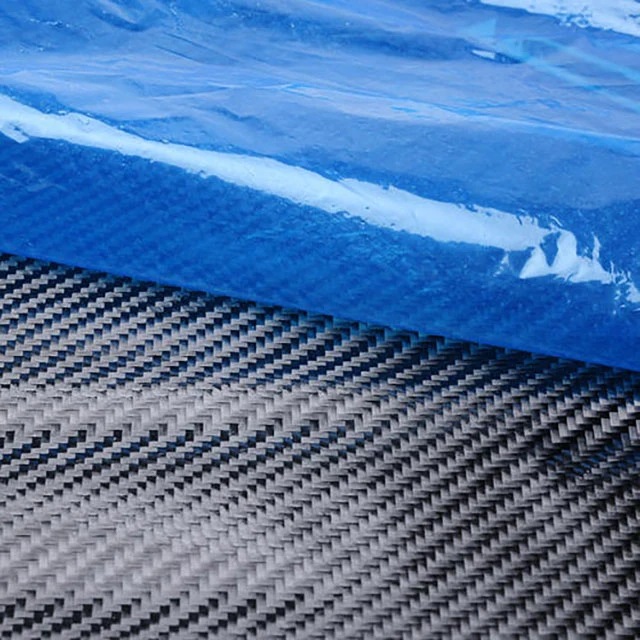 Product Features
1. High strength, low density, strength can reach 6-12 times of steel, density is only one quarter of steel.
High fatigue strength;

High dimensional stability;

Excellent electrical and thermal conductivity;
5. Excellent vibration attenuation performance;
6. Excellent heat resistance;
7. The friction coefficient is small and the wear resistance is excellent;
8. Corrosion resistant and long life.
9. X-ray permeability is large.
10. Good plasticity, can be made into any shape according to the shape of the mold, easy to form and easy to process.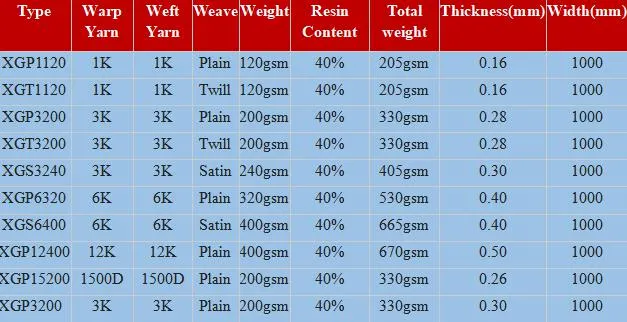 Application
Widely used in fishing tackle, sports equipment, sporting goods, aerospace and other fields, military used to manufacture rockets, missiles, satellites, radar, bulletproof cars, bulletproof vests and other important military products. Such as bicycle racks, bicycle front forks, bicycle spare parts, golf clubs, ice hockey sticks, ski poles, fishing rods, baseball bats, feather racquets, round tubes, shoe materials, hard hats, bulletproof vests, bulletproof helmets , ships, yachts, sailboats, flat panels, medical equipment, dust collection filters, steam (machine) vehicle industry, industrial machinery, building reinforcement, wind blades, etc.